We are delighted to announce the new release of our 360 HD Viewer. The latest Viewer version includes exciting new features and improvements.
Here is what's new in the 3.3 version:
Web-native AR support
The most significant feature in the latest version of Cylindo's 360 HD Viewer is the web-native AR support. Our web-native AR solution allows customers to place 3D models of selected products in the real world, without downloading a mobile app. The ultimate goal is to reduce friction and increase conversions. Web-native AR has proven to provide adoption rates that are 33 times higher than traditional Augmented Reality mobile applications. Smooth integration, true-to-size AR, dynamic lighting and fast turnaround are just some of the benefits of the new Cylindo web-native AR. The feature is available for iPhones and iPads running iOS 12 or later and Android devices running version 7.0 and supporting ARCore.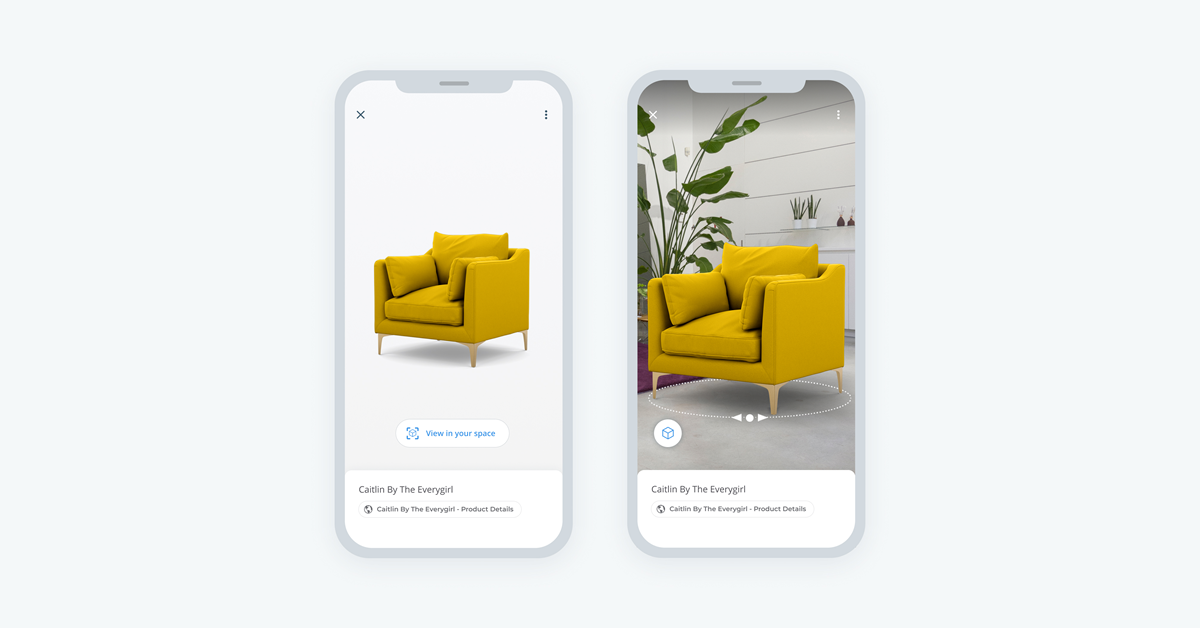 Thumb bar location
The location of the thumb bar can now be changed. In the previous version, the bar was locked to the bottom, but with this update, you can specify the location of the thumb bar yourself. Place it on the left, right or keep it at the bottom. You have the flexibility to create the user experience you want. We recommend A/B testing so you can base your decisions on data.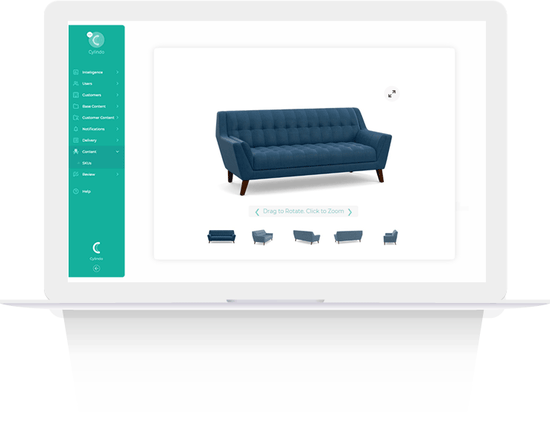 New Zoom functionality
Now you can showcase key attributes or special details in the Viewer with programmatic zoom; i.e. you can specify the product details you want to highlight. In addition, when navigating in zoom mode, you can choose between panning or dragging.
Performance improvements
As always, every new version of the Viewer is better than previous versions performance-wise. With some improvements, the fastest loading 4K Viewer got even faster and lighter.
Cylindo is the catalyst that drives delightful shopping experiences by empowering retailers and brands to show more and sell more. If you are looking for a 3D visualization platform that can help you create versatile content for multiple channels and platforms, we should talk.