We're excited to announce that Cylindo has been recognized in the May 2020 Innovation Insight for Visual Configuration by Gartner.
According to Gartner, "visual configurators are mature, robust and ready for widespread deployment." In addition, organizations that are among the first to adopt this transformative technology in their industry experience substantial competitive advantage and cost savings.
The benefits of using visual configuration, along with significant improvements in the photo-realism of this technology, are leading to rapid growth in this sector of the applications market.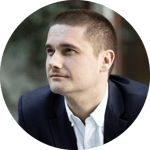 "We've seen a paradigm shift from 2D to 3D visualization in recent years – we believe this Gartner report is a testament to that. Today, it's not a question if brands and retailers have to invest in 3D technology, but how. We advise our clients to think long term and embrace a visualization strategy that's rooted in high-quality visuals that can be leveraged across multiple touchpoints and use cases, thus reducing technology costs and time to market"
- Janus Jagd, Co-founder and CEO of Cylindo
As noted in Gartner's report, "companies deploying 3D visual configuration on their website experienced a 10-50% increase in cart conversion rate and an increase in average order value of 30% to 50% because of higher attach rate for add-on features." The numbers provided by Gartner match the numbers we are seeing among Cylindo's client base. On the other hand, manufacturers implementing these technologies can expect a reduction in visualization costs and questions from dealers.
Powering 3 quintillion product variations and 9 million unique users per month, Cylindo is the catalyst that drives delightful shopping experiences, helping retailers and brands show more and sell more. Trusted by global furniture companies, Cylindo is the leading vendor powering most products and clients in the furniture industry.
In light of recent events, investing in technologies that will make furniture businesses more resilient in the future is more important than ever.
One thing we know for sure is that the new decade will reward tech-savvy, forward-thinking companies, putting them ahead of the competition. 3D product visualization can help you set up the foundation for future growth and transformation.
Are you ready to transform your online presence?
Let's talk about your product visualization strategy.