The direct-to-consumer disruptor, Interior Define, has partnered with Cylindo to introduce web-native augmented reality.
Our web-native AR solution allows customers to place 3D models of selected products in the real world, without downloading a mobile app. The ultimate goal of the partnership is to reduce friction and increase conversions.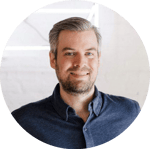 "Marrying our focus of delivering the best customer experience in the furniture category with Cylindo's innovative technology is helping us achieve our mission. Cylindo's Web AR technology (which doesn't require customers to download an app) is helping us drive higher product engagement and contributing to ID's highly differentiated shopping experience."
- Rob Royer, Founder and CEO of Interior Define
Web-native AR has proven to provide adoption rates that are 33 times higher than traditional Augmented Reality mobile applications. Smooth integration, true-to-size AR, dynamic lighting and fast turnaround are just some of the benefits of the new Cylindo web-native AR.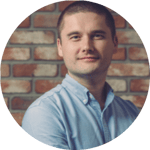 "The web-native AR plug-and-play technology is the latest addition to the Cylindo Platform to support the omnichannel furniture players on the road to digital transformation. Making things easy for the customer is in our DNA, and our AR experience can be enabled without a single line of code, thus eliminating the rather costly app development fees you typically see in the market."
- Janus Jagd, Cylindo's CEO
Interior Define's relentless focus on enhancing the furniture shopping experience and Cylindo's competence and devotion to superior product visualization have made a great partnership since 2014. This partnership has also been recognized by Gartner as the right way to do e-commerce merchandising in a digital-first world.
"From 360-views and room scenes to content distribution, campaign-ready visuals and web-native augmented reality, we've supported Interior Define's journey towards becoming a benchmark for a delightful online experience to the rest of the furniture industry." -Janus Jagd.
Knowing that experience will be more important than price and product by 2020, creating a frictionless path-to-purchase becomes imperative.
"Our customers truly appreciate the innovative approach we bring to furniture shopping. One of the biggest benefits of working with a complete 3D visualization partner like Cylindo is having all 3D visualization needs covered by a single platform. Together we're setting new industry standards." -Rob Royer.
Web-native augmented reality is set to transform the future of furniture shopping, with Interior Define and Cylindo riding the wave of digital innovation.
Excited to find out more?