Here is the monthly round-up of all important news and articles in the world of furniture, e-commerce, and technology.
FURNITURE TECH
Macy's email reengagement campaign increases active list by 6%
In a landscape that is becoming increasingly competitive, we all know how difficult it is to get a slice of customers' attention. If you rely heavily on email marketing to reach and engage prospects and customers, you are probably aware how hard it is to make them open your email. If this is the case then you should definitely read how Macy managed to increase their active list by 6% with a reengagement campaign.
Wayfair wants new Way Day to eclipse Black Friday
Who says you have to wait for Black Friday? Following Amazon's example with Prime Day, Wayfair has introduced its own shopping holiday - Way Day. It's a one-day-only sale that gives customers the lowest prices of the year (even lower than Black Friday), plus a free shipping.
E-COMMERCE NEWS
9 Local E-Commerce Marketing Tips To Drive More Foot Traffic To Your Store
E-commerce is on the rise and will continue to grow remarkably in the near future. It changes the way consumers shop and influences offline sales as well. However, in-store sales accounted for 91% of all retail sales in the US in 2017. This means that brick-and-mortar is still the most popular way to shop for most Americans. So you have to make sure to provide seamless omnichannel experience and to bring online and offline together by combining their major advantages.
CUSTOMER EXPERIENCE AND DIGITAL UPDATES
43% Of Consumers Expect 24/7 Customer Service From E-Tailers
Customer demands are reshaping the retail industry. 43% of consumers expect 24/7 customer service from e-Commerce, and 36% expect customer service to be available for approximately 12 hours a day / 7 days a week. E-Commerce customers like to make their first contact with customer service by email (33%) or phone (32%). Online chat is a distant third, preferred by 15%.
How to Optimize Mobile Search for Voice, Barcodes, and Images
We already talked about Google's Mobile First Index in the previous issue of the Digital Spotlight. This means that we will be witnessing a complete shift in user experience. Mainstream tactics for search engine optimization like typing keyword phrases in a search box will eventually fade in a mobile-first world. Jump on the bandwagon by optimizing mobile search for voice, barcodes, and images.
INFOGRAPHIC OF THE MONTH
9 Digital Trends Shaping the Furniture Industry [Free Ebook]
Furniture retailers and brands are increasingly putting innovation at the core of their strategies, from integrating digital channels to embracing the more future-looking technologies to shift their businesses forward.
Ready to unlock the power of digital? Download our free ebook and discover the 9 Digital Trends Shaping the Furniture Industry.
Here are some key takeaways from the ebook:
Don't underestimate the power of mobile. Knowing that more than 50% of all web traffic is coming from smartphones and tablets, it becomes clear that focus on mobile can be a game changer for your business.
Big furniture brands are now using 3D visualization instead of photographs
AI is expected to disrupt every industry, including retail over the next decade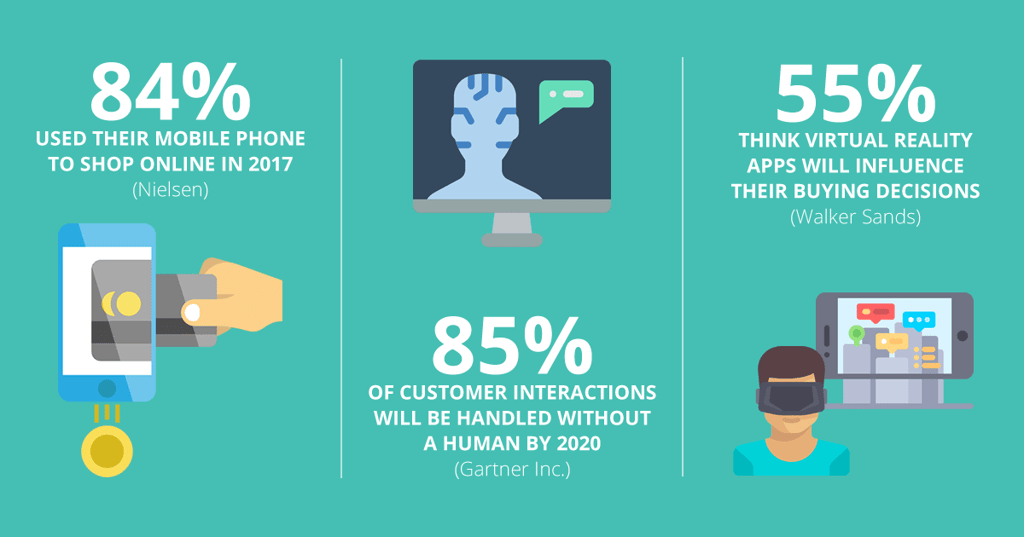 UPDATES FROM CYLINDO
We were at High Point Market and this is what caught our eye
The Super Bowl of the furniture industry, HPM welcomed 2000 exhibitors from more than 100 countries. This small town in North Carolina basically converts completely into a huge exhibition space for the days of the event. Most of the main buildings around town are actually showrooms that display some of the finest pieces of furniture, often dictating new trends and styles.
"The event is home not only to a huge number of brands, retailers, and buyers but also of artists, space designers, and architects, as well as to an emerging number of industry professionals, tech, marketing and visualization companies" - said Jasna Trengoska, Customer Success Manager at Cylindo.
Apart from the overwhelming exhibition spaces and the friendly crowd, High Point Market is also enriched with a quality educational program consisted of keynote speeches and other presentations, discussing various topics like innovation and tech implementations in the industry, designers activities, trends, marketing and sales, customer journey in-store and online, etc.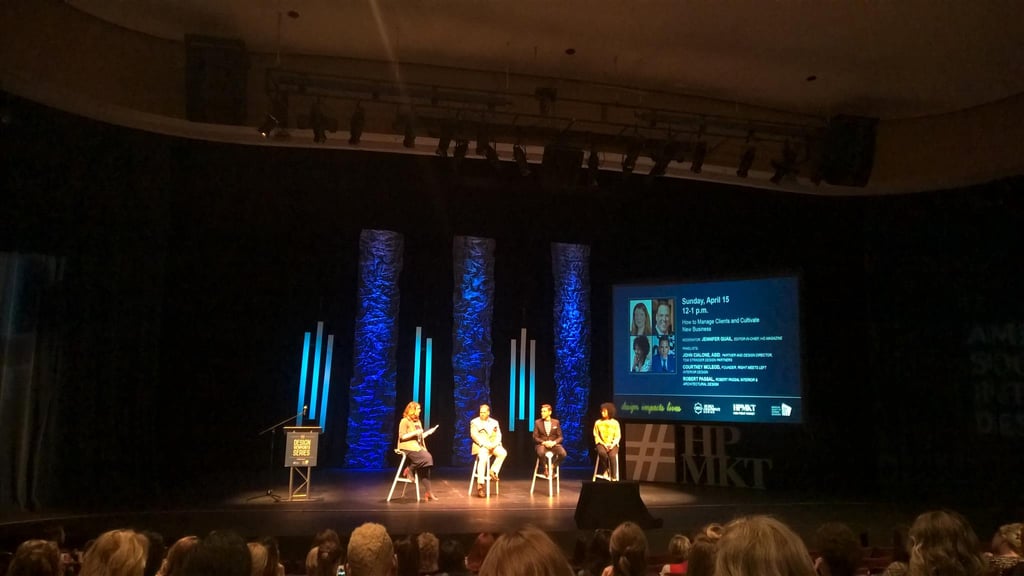 Here are few key takeaways from the event:
Online sales remains the fastest growing channel and many traditional players still struggle to tackle this challenge.
Exhibitors are investing in their showrooms but the expenses pay off thanks to the high traffic and large orders.
Furniture companies rely more and more on innovative technologies to improve shopping experiences.
"For the Customer Success team at Cylindo, there is a great value in meeting customers face to face in their showrooms and seeing the process they use to sell to their end users. Cylindo not only helps our customers sell more online but also in-store and in events like these. Some of our customers use the 360 HD Viewer in their showroom to make their sales process simpler and to improve the user experience of their customers. We loved seeing that put in practice - that we can help our customers be more successful about their customers - that's our mastery!" - said Jasna.
From innovative marketing campaigns, parties, competitive discounts, tech-aided furniture pieces, etc., all the way to the traditional approaches, High Point Market really has it all - and you never know if you might meet your next business partner at a coffee stand!
UPCOMING EVENTS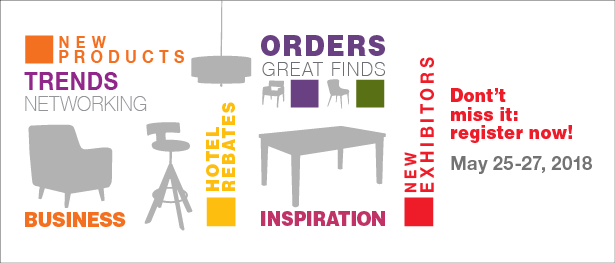 The only national furniture show in Canada and one of the top 5 largest trade shows in Canada. The Canadian Furniture Show brings together industry professionals – manufacturers, retailers, designers, importers, and suppliers – from Canada, the United States and all over the world, to display their latest collections and trends. The 2017 edition of the Show welcomed over 230 exhibitors, including more than 50 Canadian furniture manufacturers, and 6,000 participants.