As furniture retailers shift their businesses to e-commerce, they need plans in place to make the most out of the situation.
Since the pandemic started, we've been gathering data related to the impact of COVID-19 on the furniture industry, and we created an infographic to summarize the information.
Knowing that data is the core of good decision-making, we compiled all relevant insights to help furniture companies make informed decisions in the future.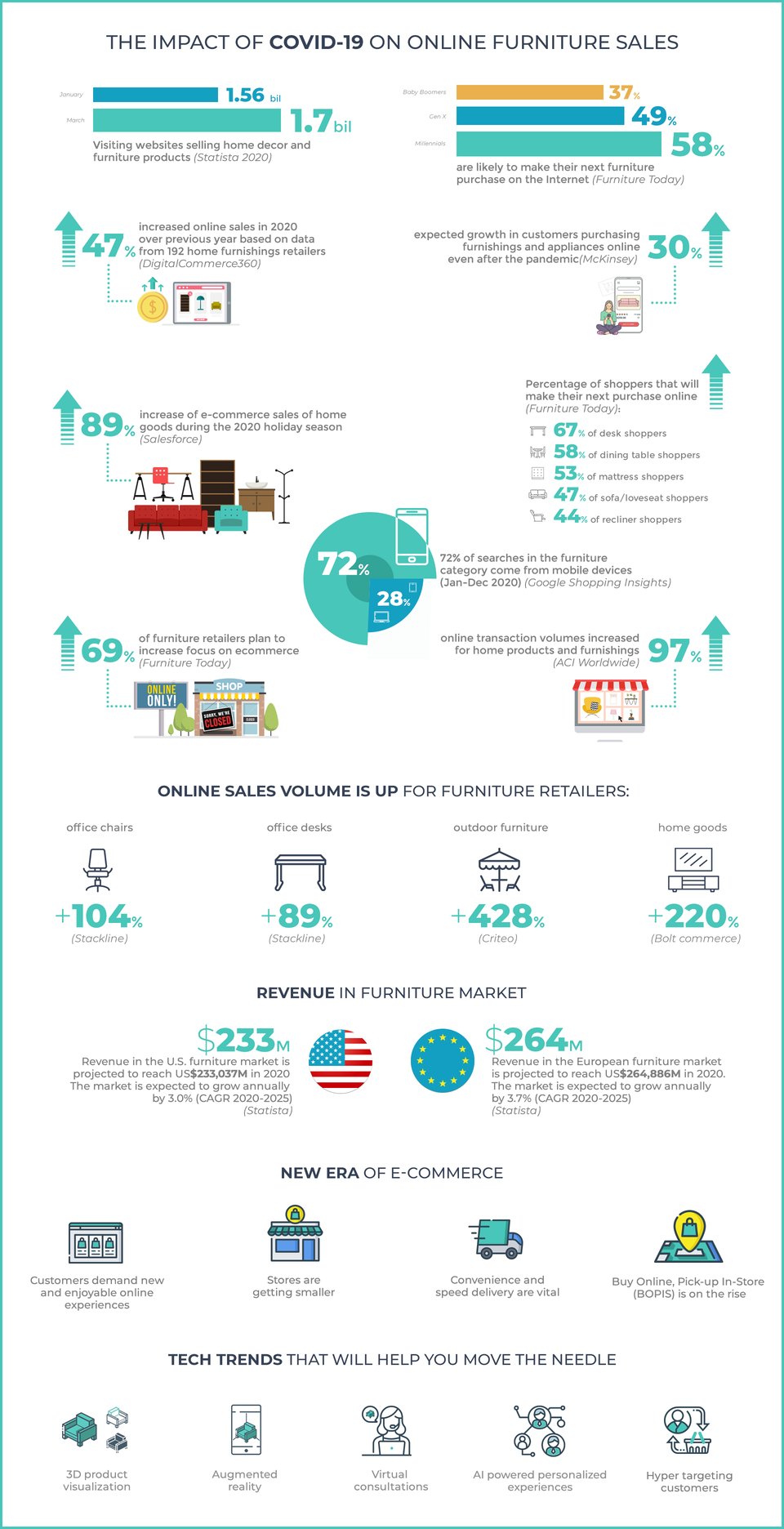 Originally published Jul 22, 2020, updated Feb 04, 2021
The Furniture COVID-19 Playbook
As part of our efforts in supporting furniture brands and retailers rebound from COVID-19, we've published a series of blog posts that might give you a new perspective on what you can do today to achieve sustained growth and performance after the pandemic.
What's Next?
Ready to explore the benefits of 3D product visualization technology and how it can make your business more resilient in the future?