We are thrilled to announce the launch of Cylindo Curator, a powerful tool designed to enhance the way marketers curate their PDP content galleries to provide seamless and dynamic customer experiences. With Cylindo Curator, creating viewer instances has never been easier.
Cylindo Curator empowers users to effortlessly customize their viewer instances directly within the Cylindo CMS platform. Whether it's lifestyle imagery crafted with Cylindo Studio, material swatches, dimension shots, 360-degree spin with 4K zoom, or even augmented reality, the content displayed through Cylindo Curator will automatically update to reflect the selected product configuration. Say goodbye to outdated visualizations and hello to a truly immersive and up-to-date customer journey.
One of the standout features of Cylindo Curator is its lightweight design without compromising on top-of-the-line user experience interactions. We understand that implementing a viewer solution can often be a complex and costly endeavor, but with Cylindo Curator, those concerns become a thing of the past. Enjoy the benefits of a simplified implementation process, reducing both the effort and cost typically associated with integrating a viewer.
With Cylindo Curator, you can take your product visualizations to new heights, delivering a captivating and personalized experience to your customers. Whether you're an e-commerce retailer, a furniture manufacturer, or any business looking to showcase products in an engaging way, Cylindo Curator is here to help you transform your customer journey.
Key features of Cylindo Curator:
1. Seamless Content Updates: Say goodbye to manual updates and ensure that your visualizations are always up-to-date. After the initial implementation of your viewer instances, simply make changes within Cylindo Curator and hit publish for them to automatically sync in seconds.
2. Lightweight and Efficient: We understand the importance of speed and performance. Cylindo Curator is designed to be lightweight, ensuring fast loading times and an optimal user experience.
3. Intuitive User Interface: Our user-friendly interface enables easy configuration of viewer instances directly within the Cylindo CMS platform. No technical expertise required.
4. Cost-Effective Implementation: Save time and money with Cylindo Curator. We've streamlined the implementation process, allowing you to focus on what matters most – delivering an exceptional customer experience.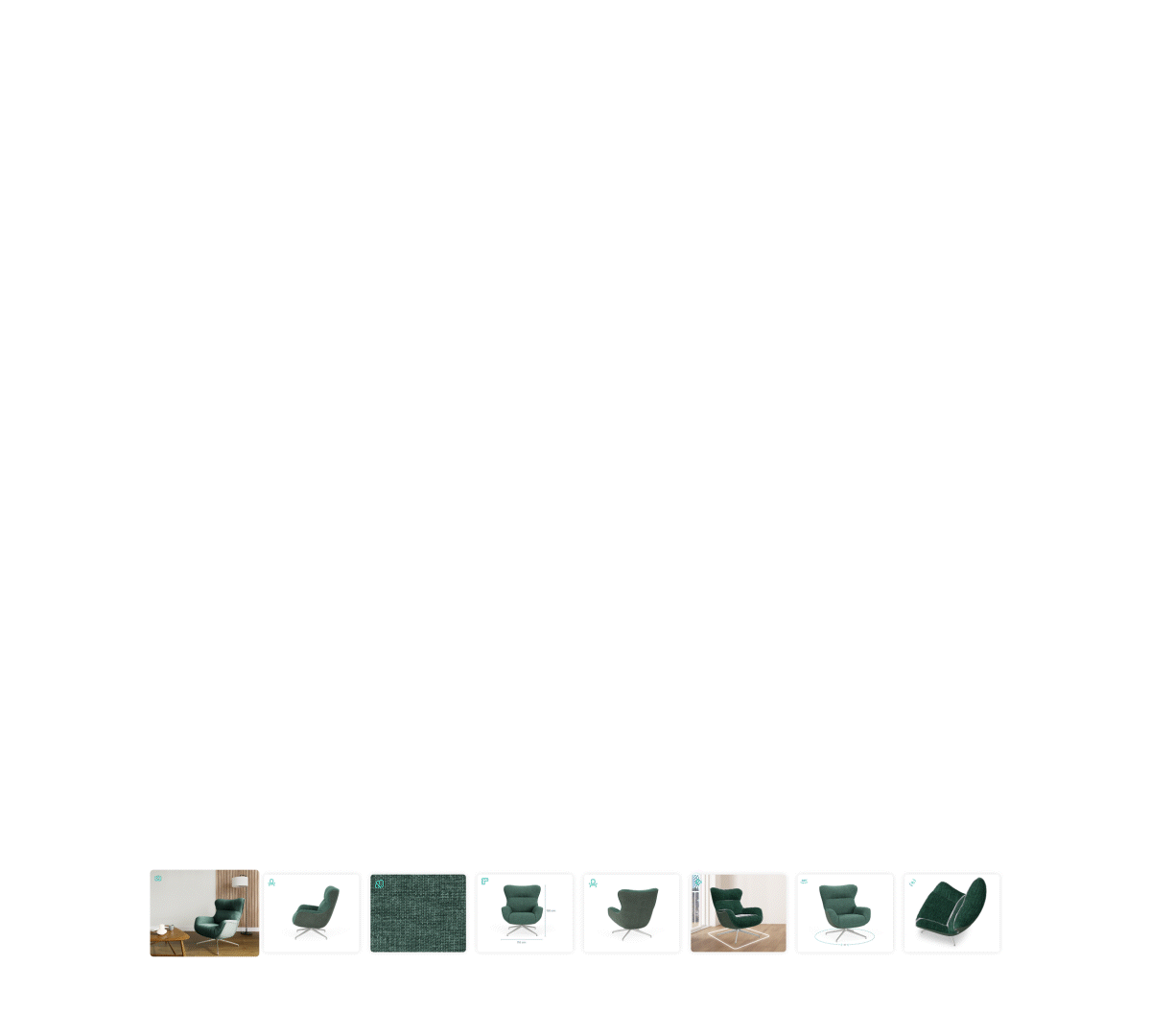 We are excited to see how Cylindo Curator will revolutionize the way businesses showcase their products and engage with their customers. Stay ahead of the competition and take advantage of the power of dynamic visualizations.
To learn more about Cylindo Curator and how it can transform your customer experience, visit the Cylindo Curator page or get in touch with our team today. Elevate your PDPs and leave a lasting impression on your customers with Cylindo Curator.
---
Cylindo is the fastest-growing 3D product visualization platform for commerce. The story of Cylindo was born back in 2012 with one idea in mind: to make product visualization easy. Today, hundreds of furniture companies use Cylindo to get superior product visuals across the entire furniture buyer journey. In 2022 Cylindo was acquired by Chaos. Chaos develops 3D visualization technology for architecture, engineering, construction, product design, manufacturing, and media and entertainment. We create intuitive and powerful workflows for architects, artists, and designers in any industry. Our research and development is leading the way towards a truly comprehensive end-to-end visualization ecosystem to meet the evolving needs of our customers. Headquartered in Karlsruhe, Germany, Chaos is now the largest global 3D visualization company, with more than 700 employees and offices worldwide.