Here is the monthly round-up of all important news and articles in the world of furniture, e-commerce, and technology.
FURNITURE TECH
The Amazon Effect
The online furniture market has grown rapidly in the past few years. Even though the furniture industry was highly dependable on showroom displays, the competition is swiftly moving into the online domain.Amazon is investing heavily in furniture by building new furniture warehouses and releasing two private furniture brands Rivet and Stone & Beam. Last year they released a new dedicated site - Amazon Home. Thanks to all these investments their YoY growth rate continues to increase, reaching 51%.
Walmart is Introducing New Ways of Furniture Shopping
It's no surprise that Walmart was listed as one of the most innovative companies in the retail industry for 2018 by the Fast Company. Soon after they announced Jetblack - a new personal shopping service that combines real people and artificial intelligence to offer product recommendations, they've introduced a shoppable 3D Room Feature for home furniture shoppers. For now, the feature is limited to 70 products but it will be interesting to see how will things develop in the future. These are just a few of Walmart's relentless investments in digitization and creating a bespoke shopping experience for their customers.
E-COMMERCE NEWS
8 Trust-building Tactics To Boost E-commerce Conversions
Winning consumers' trust is the first step towards e-commerce conversion. But that's easier said than done. However, there are some proven ways to help companies earn customers trust. According to a recent study by Salsify products with more images and video convert more, even if they have more features than the shopper needs and cost more.
CUSTOMER EXPERIENCE AND DIGITAL UPDATES
7 Reasons You Need to Centralize All Your Consumer Touchpoints
Creating a unified shopping experience becomes harder as the number of consumer touchpoints increases by the day. In a new research report from Deloitte and Salesforce - Consumer Experience in the Retail Renaissance, brand leaders manage an average of 39 disparate systems for customer engagement. Even though there are organizational and technological challenges, centralizing your consumer touchpoints can help you bring your business to the next level.
Google Adds Tools for Brick-and-Mortar Stores to Boost Interest From Online Shoppers
Google is announcing a number of new features for Google Shopping aimed at physical and local merchants. One of the latest updates is a new feature called "See What's In Store" which lets companies provide a list of their inventory for free in their Knowledge Panels as well as on Google Maps.
INFOGRAPHIC OF THE MONTH
Social Media and Customer Service
Customer service needs to be the heart of every successful business regardless of the industry and social media represent a unique opportunity for businesses to provide instant customer service.
Social customer care costs around $1 per interaction while phone support costs at least $6
67% of consumers now tap networks like Facebook and Twitter for customer service
70% of Facebook users log on daily, including 43% who do so several times a day.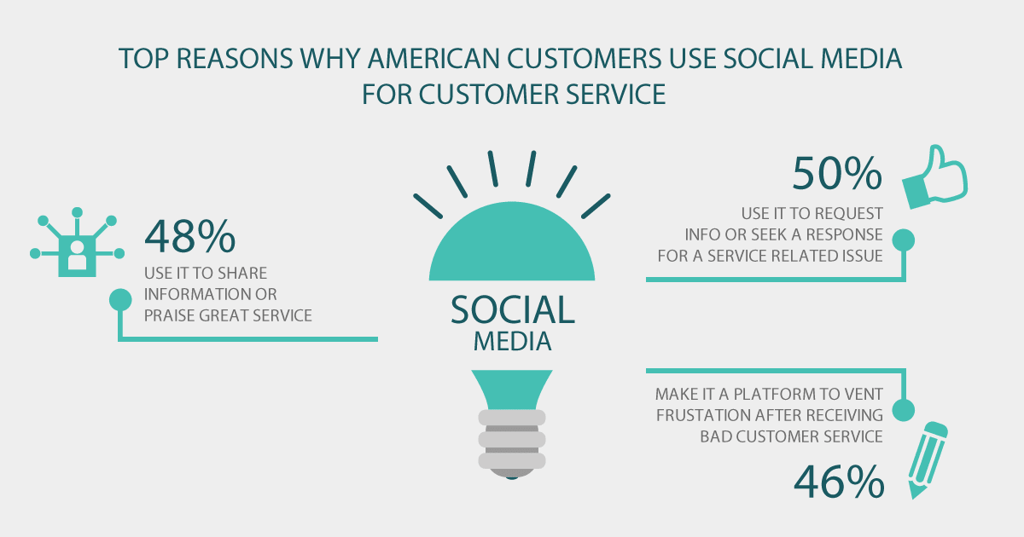 UPDATES FROM CYLINDO
Releasing Cylindo Styleshots: Unleash the Power of Digital Storytelling with Interactive Room Scenes
Cylindo introduced a new and unseen way of capturing customers' imagination. Cylindo Styleshots represent interactive room scenes with a versatile approach to building authentic room sets for furniture brands and retailers. "Styleshots seamlessly bridge a gap between single product visualization and room planning by giving the end user a fuller shopping experience straight from the product page, and moreover, from the very same viewport. The interactive visual experience will transform the customer journey helping users make quicker buying decisions." – said Jasna Trengoska, Head of Customer Success & Support. Ready to unleash the power of digital storytelling with Cylindo Styleshots?
Key Takeaways from NeoCon 2018
NeoCon celebrated 50 years of tomorrow's design. One of the world's largest and most important shows in the commercial furniture industry took place from 11-13 June in Chicago. The exhibition covers nearly 1 million square feet of the Mart, offering attendees latest trends, technologies, workshops, educative seminars and much more. Even though it's hard to describe the experience and the insights from this event, we are sharing some key takeaways from the jubilee edition of NeoCon:
Brands are spending more time focusing on noise reduction, privacy, and comfort, with aesthetics and ergonomics playing a key role;
Companies focus on products aimed to humanize the user experience by creating a homey, cozy, and familiar vibe in commercial environments; People need personal space to display a photo of their puppy, or to stash an extra pair of shoes;
Showing more variations of the product is key to success in the contract industry;
In-context visualization is becoming increasingly important for modular manufacturers;
AR is not as hot of a trend in the contract industry as it is in residential. AR is a consumer technology.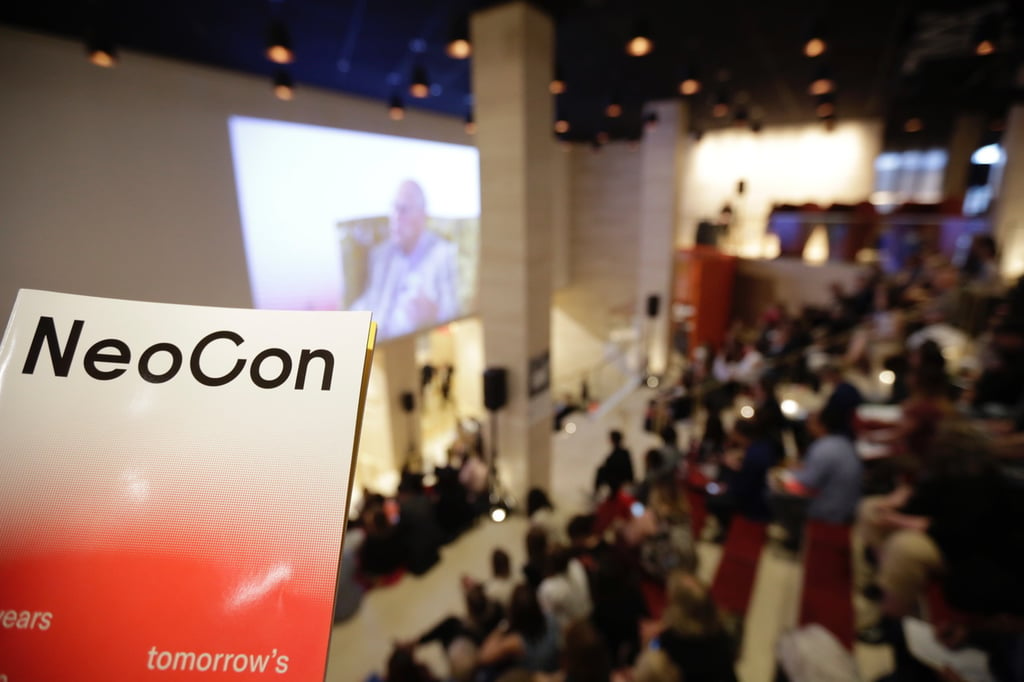 UPCOMING EVENTS
Las Vegas Market sets the pace for what's cool and cutting-edge, in a cross-category showcase that spans furniture, home decor, and gift. In more than five million square feet of permanent and temporary exhibition space attendees can find an unmatched product category presentation, an exceptional range of product styles, high-profile keynotes and much more.
Cylindo is attending LVM. Want to discuss product visualization? Drop us a message at hello@cylindo.com.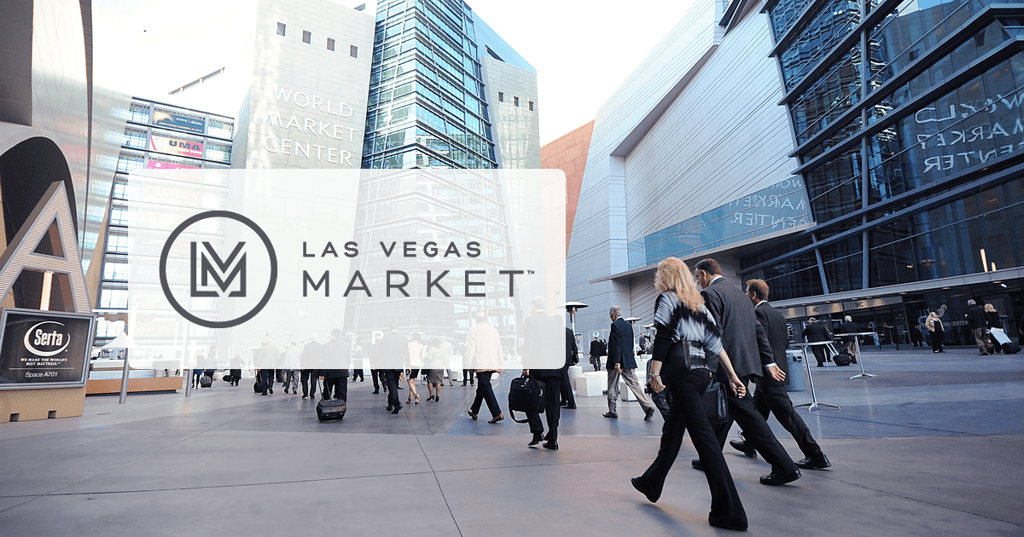 Do you like our blog? Never miss an update and receive our monthly digest newsletter directly in your inbox or follow us on Linkedin, Facebook, and Twitter.