Here is the monthly round-up of all important news and articles in the world of furniture, e-commerce, and technology.
FURNITURE TECH
The Ultimate Guide In 3D Visualization Technologies for Retail
Today's customers are craving for visual information. In lack of tactile experience, customers rely on their visual perception to make purchase decisions. As the focus on customer experiences becomes imperative, technologies will have a significant role in blending online and physical retail.
If you are interested in 3D Furniture Visualization Technologies (3D, AR, VR and Space planning), download this new guide to:
Discover the changes in the retail industry, with focus on furniture
Learn about the importance of visualization strategy
Find out different product visualization technologies (pros, cons and use cases) and discover which is the right one for your business
Learn from some of the best players in the industry
Develop a game plan to engage and convert customers with product visualization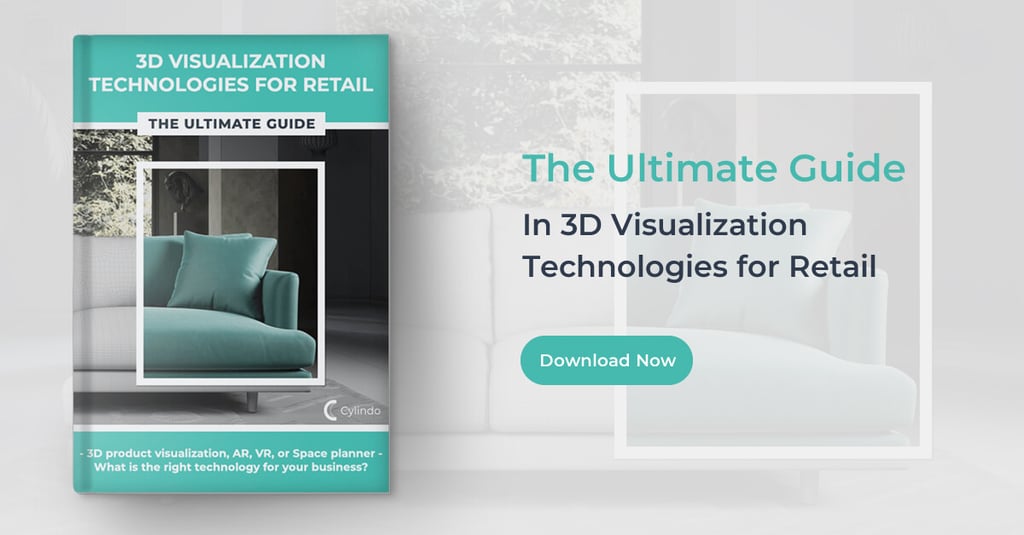 Amazon launches Scout, a machine learning-powered visual shopping tool
Amazon is testing a shopping tool called Scout that recommends products based on visitors' likes. The new service is available in categories that are mainly visual, like furniture and home decor. Using a combination of imagery, a thumbs up and downvoting mechanism, and machine learning technology, Scout offers an almost Pinterest-like way of browsing Amazon products, then refining recommendations through user input.
E-COMMERCE NEWS
New Ways to Shop on Instagram
Instagram is launching Shopping features across its app to let people discover and consider possible purchases before clicking through to check out on the merchant's website. According to Instagram, more than one-third of the most-viewed stories are coming from businesses, so introducing Shopping in Stories will enable brands to tell an even deeper story.
The Right Way to Offer Product Comparison Tools
The ability to compare products that fulfill similar needs helps shoppers make educated decisions on the fly. This feature can be vital for stores that sell, as examples, tools, electronics, and appliances. If you decide to have comparison tools on your e-commerce website, make the process as simple as possible. Here you can find some useful tips and tricks to create delightful user experience using comparison tools.
CUSTOMER EXPERIENCE AND DIGITAL UPDATES
Engaging Shopping Experiences as a Response to the Ever-changing Retail Landscape
Brands and retailers have to create engaging shopping experience across channels in order to win in the long run. The biggest players on the market have invested heavily in omnichannel strategy, keeping an entrepreneurial mindset and staying hungry for challenges. They are no longer traditional, slow retailers that can't keep the pace with digital pure-plays. Тhey are stepping up their game, experimenting with new forms of engagementboth online and in-store to deliver compelling customer experiences.
INFOGRAPHIC OF THE MONTH
Mobile rising: Millennials favor smartpay
According to PwC 2018 Holiday Outlook report, this holiday, almost 30% of consumers will use smart payment in stores: 24% by smartphone (6% YoY increase) and 16% by wearable (8% YoY increase), with some using both. The high-earning millennials (aged 23-36 earning $70,000 or more annually) are twice as likely to pay by smartphone as consumers overall (50% v 24%) and 2.5 times as likely to pay by а wearable device (41% v 16%). Among Gen Z shoppers, 25% will pay by wearable.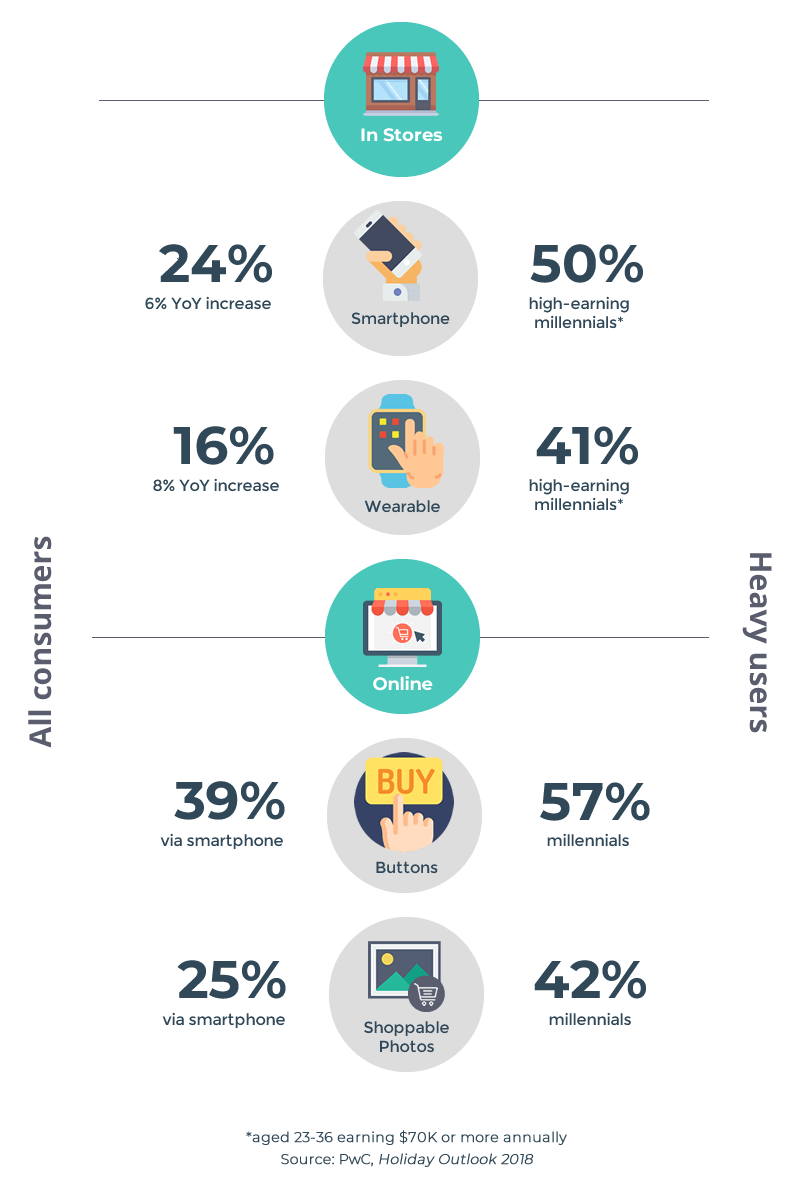 UPDATES FROM CYLINDO
September in China was all about furniture - Key Takeaways from CIFF and Furniture China
September was a quite interesting month in China, especially in the world of furniture. Our team was present on the two most significant furniture shows CIFF and Furniture China, that seem to be very different. CIFF was showcasing leading brands of home furniture, home decor, home textiles, outdoor furniture, office furniture and much more. Its primary focus is the Asian market. CIFF 2018 hit record levels of +37% attendees and a fantastic range of furnishing solutions.
Furniture China on the other side is taking place in the Shanghai exhibition center and is a lot more internationally focused. Known by its high-quality products and comprehensive range of exhibitors, Furniture China is the ideal platform for visitors sourcing for mid to high-end products, gain ideas from the designing stage to finished goods.
We've also attended the Timothy Oulton At Home Show: this is their own, most important annual event. It welcomes their most important partners and retailers, like Restoration Hardware and Coco Republic. They use the occasion to showcase their products and to launch new collections.
One of the central sales tools in Timothy Oulton is the Cylindo Room Planner. They find it extremely helpful and easy to use. It helps them grow AOV (average order value) by 3x. It is also a crucial point in their training for new sales ambassadors on how to use the Planner and become experts for their showroom.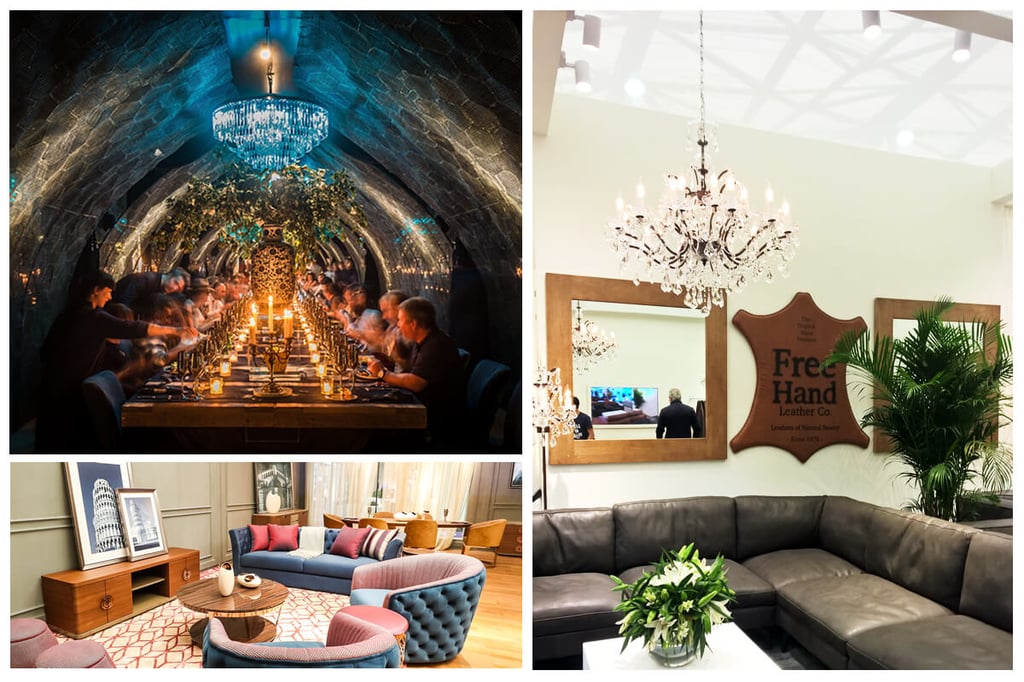 UPCOMING EVENTS
The High Point Market is one of the largest furnishings industry trade shows in the world, bringing more than 75,000 people to High Point, North Carolina, every six months. Known as the fashion week for home furnishings, this is the right place to hear industry leaders, to see the upcoming furniture trends, to explore all the amazing learning experiences and to network with some of the most influential people in the industry.
Going to High Point Market? Let's talk about product visualization that sells.