The furniture industry is changing right in front of our eyes. The once slow-to-adapt category now has players setting standards not just for furniture businesses but also for retail in general.
The Danish high-end furniture design brand, Montana, is doubling down on digital to introduce a bespoke online presence. After the great success of their B2B website, they're adding a B2C component for a holistic approach and a pleasant experience for both retailers and customers. With the launch of their B2C website, they are marking a new chapter in their digital transformation journey. The direct-to-consumer channel will give Montana ownership of the experience at every touchpoint.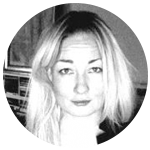 "With the new brand site we would like to get our brand values across: That Montana is pragmatic, yet playful. We want to give our customers a comprehensive experience wherever they are in the customer journey – just looking for inspiration or ready to purchase their personalised configuration. The 360 viewer and the 4k image quality is important in communicating our high-quality product"
- Trine Roed, Marketing & Brand Director at Montana
The leading consultancy company within omnichannel and digital commerce in the Nordics, IMPACT has helped Montana launch the brand new global B2C platform, which digitally transforms Montana's brand and core business.
The platform is equipped with 360-degree visualization in HD quality, a 3D product configurator, master data in PIM, a CMS and commerce solution, ERP integrations, a freight forwarder, customer service with online chat, and much more.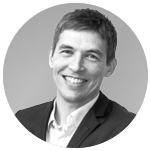 "A key goal was to create a more seamless customer journey – making it easier to tie together inspirational content with concrete product possibilities, and enabling & supporting channel shifts – from digital to personal service and in-store advice provided by Montana staff and Montana retailers. A key part in supporting the customer in their final decision making for high end, highly customizable, made to order products"
- Ole Buch Rix, Senior E-Business Consultant at IMPACT
One of Montana's biggest hurdles was how to present millions of products in an inspirational easy-to-use and customer-friendly shopping experience.
Thanks to the partnership with Cylindo, Montana's 70,000+ configuration options are now visible digitally, allowing customers to tailor a product to suit their personal style.
The timeless functionality of Montana's pieces that opens up endless possibilities requires product visualization that can bring their products to life with an engaging 3D modular configurator. Cylindo does exactly that.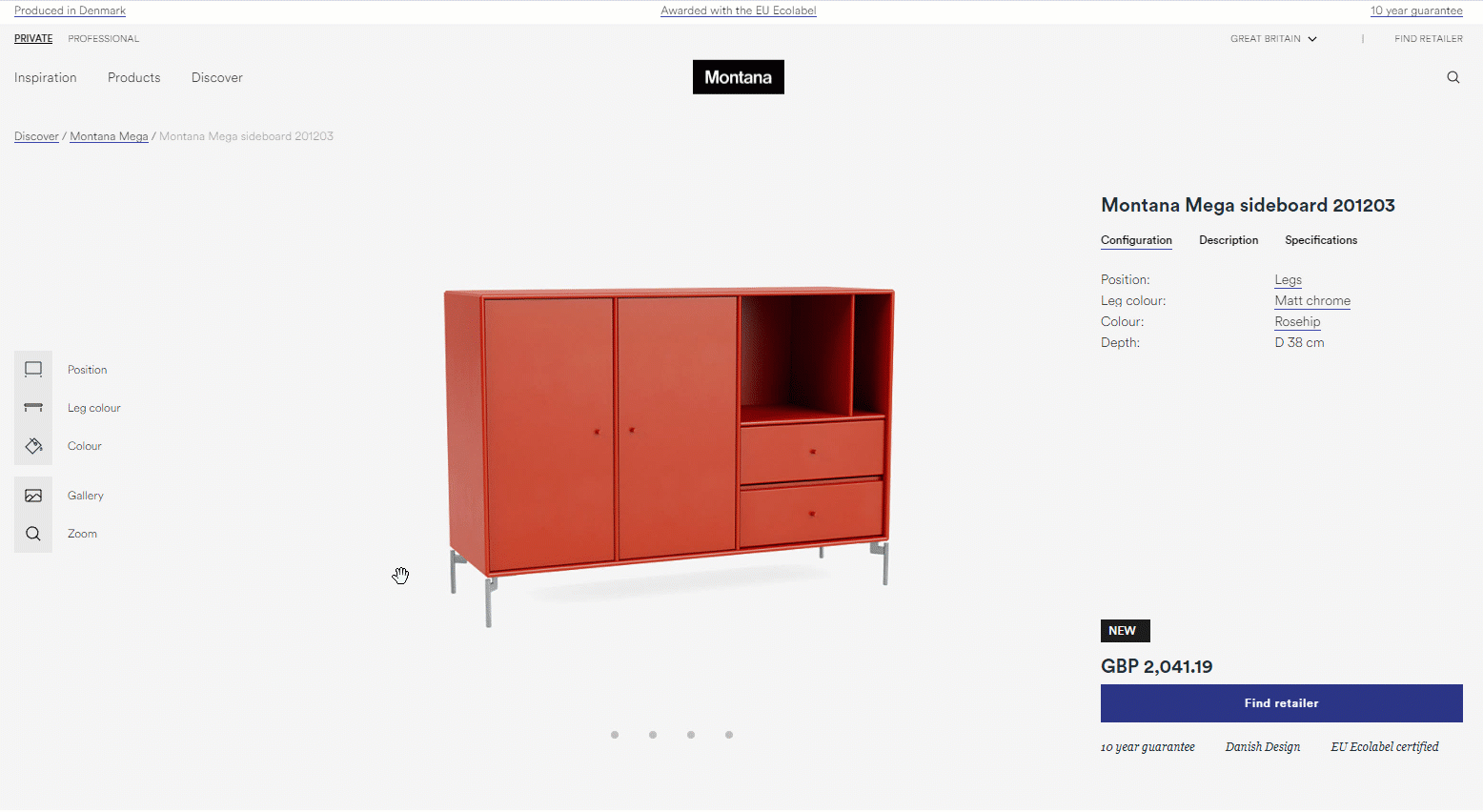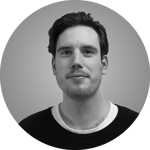 "With the new B2C website, Montana is unfolding their vision of allowing customers to create personalized products. Now they have the freedom to tell their own story through Montana's playful products. One of the cornerstones in this individualized journey is Cylindo that empowers Montana's customers to visualize endless possibilities and product variations."
- Christian Foss, Project Manager & Customer Success Advisor at Cylindo


Entering the DTC furniture world will give Montana greater control over end-customer interactions, increase the brand's visibility, and boost overall sales. Besides this, it will encourage customers to visit Montana dealers' showrooms, where they can further explore their iconic products.
Montana's focus on long-term success strategies helps prioritize actions that will prepare the business for the new era of furniture e-commerce; 3D product visualization is one of them.
Ready to explore the benefits of 3D product visualization technology for your furniture business?