We are excited to announce that Kam Star has been appointed as Chaos's new Chief Product Officer.
Kam brings over two decades of experience in IT, architecture, visualization, and gaming. Prior to joining Chaos, he held several leadership positions in product management, including at Blue Prism and PlayGen. He is also a trained architect and was Head of Visualization and Digital Transformation at international architecture firm RMJM and Graphics Supervisor at the BBC.
Dedicated to empowering architects, artists, and designers
Kam will help us continue developing 3D visualization technology and creating intuitive and powerful workflows for architects, artists, and designers.
"I am thrilled to lead the product strategy, vision, and direction of a company that is dedicated to empowering artists and designers to visualize anything they can imagine. With my passion for AI and cutting-edge technologies, I am excited to push the boundaries of what is possible and drive innovation that exceeds our customers' expectations."

- Kam Star, Chief Product Officer at Chaos | Enscape | Cylindo
Building an even stronger portfolio of products and reaching new markets
Kam will oversee the product strategy and direction and he joins a leadership team led by CEO Christian Lang.
"I am confident Kam will prove to be an excellent fit for our organization not only because of his extensive experience in fields that are strongly connected to ours but also because of his customer-driven approach and drive for innovation. We are excited to see where his ideas and leadership can take us in terms of building an even stronger portfolio of products and reaching new markets," shares Christian.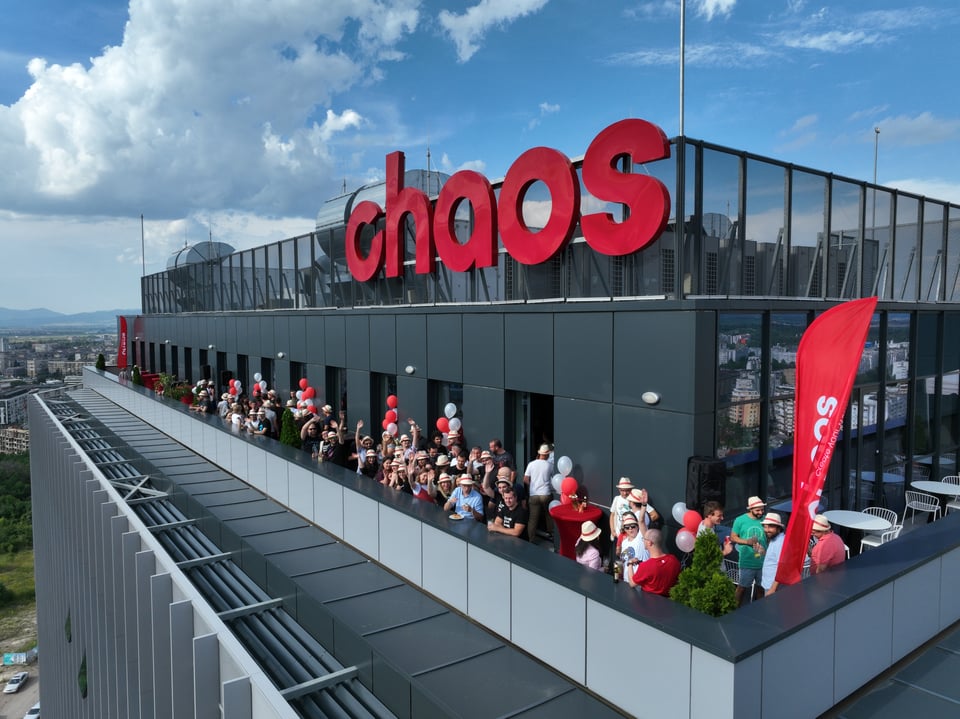 In January 2022, Chaos and Enscape joined forces to create a global leader in 3D visualization and design workflow technology. Our newly-combined company, which retains the name Chaos, acquired Cylindo, a 3D product visualization platform for commerce, in April 2022.
Our product portfolio now includes Enscape, a high-quality real-time rendering, and virtual reality plugin; Corona, a high-performance photorealistic rendering engine; Cylindo, a 3D furniture product visualization platform for e-commerce; and V-Ray, a physically based renderer honored with an Academy Award and an Engineering Emmy.
Since joining the company at the beginning of March, Kam has been busy getting to know the teams in our various offices.
Welcome Kam!