Forward-thinking companies were aware of the importance of their website experience way before the COVID-19 pandemic. Others, unfortunately, learned this lesson the hard way.
Customers know exactly what they want to buy before setting foot in a retail store. And as new statistics show, the number of customers that do their shopping online from start to finish is constantly increasing.
One thing is for sure: New habits have already been cemented. No matter if you're selling to customers or business buyers—your digital experience is crucial. But how can furniture businesses reinvent the buyer journey and bring products closer to their customers?
In an episode of the Explore Home Podcast by Universal Furniture, Cylindo's CRO Scott O'Neil talks with the Director of Marketing at Universal Furniture, Neil MacKenzie, about the importance of 3D product visualization and augmented reality (AR) for furniture businesses.
Having a choice is great, especially in furniture shopping. However, buyers have to make a decision eventually. That's why they insist on narrowing down their product choices before going to the store or purchasing online.
The question is: How do you show products online with so many options, colors, fabrics, and patterns available?
Enter 3D product visualization.
"The ability to visualize the product in the exact configuration that they're going to receive it and to be able to see the actual product in 4K quality gives consumers the confidence to make the purchase." - Scott O'Neil, CRO at Cylindo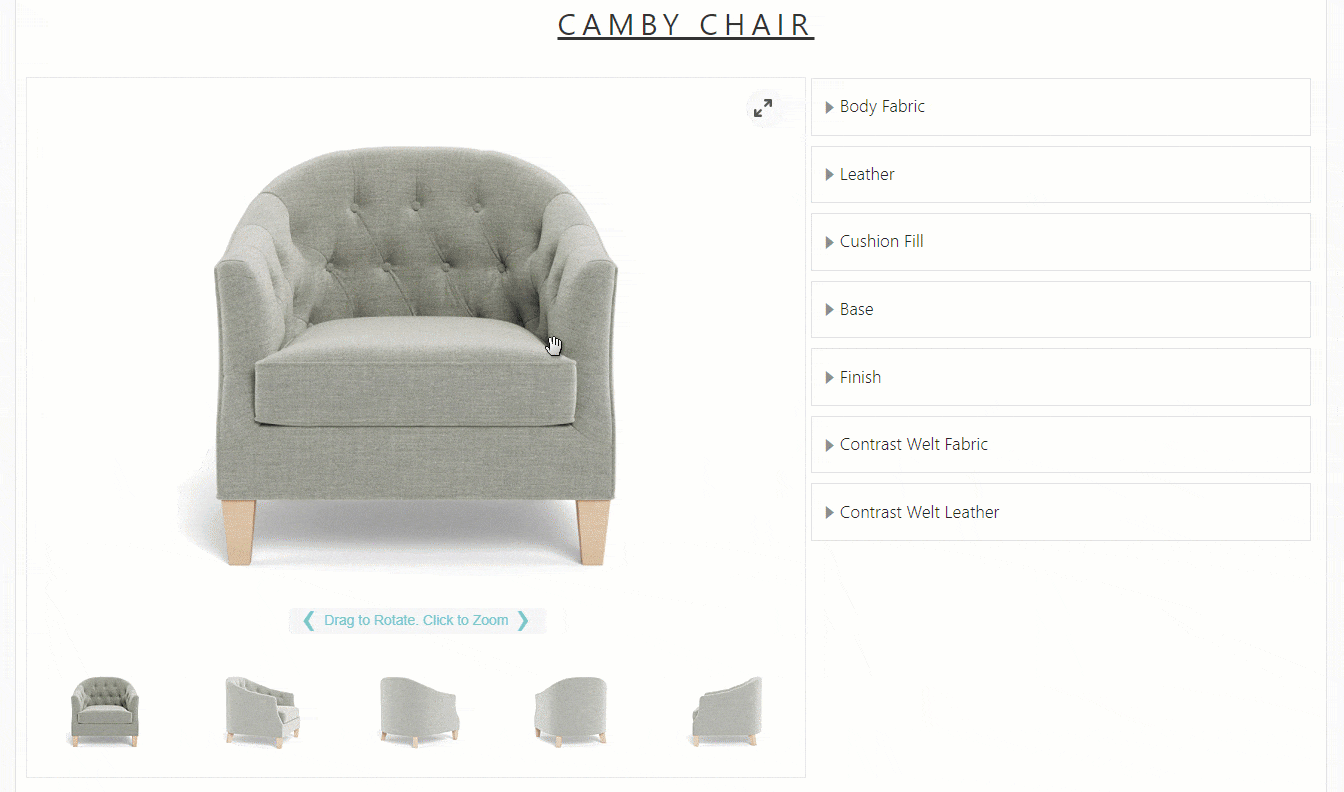 Universal's product page with 360 product configurator
With more people shopping online, high-quality content on a website has become mandatory.
Moving forward, augmented reality will be another important tool in the furniture business toolbox, as it will become an inevitable part of online furniture shopping.
"Augmented reality is a conversion tool in terms of helping the consumer toward the end of the buyer journey." - Scott O'Neil, CRO at Cylindo
AR gives customers the ability to visualize what the product may look like in their home and see if it fits. That's what makes it so vital for the years to come. This technology is getting better and better and becoming more accessible.
To discover more about the power of product visualization, listen to the full episode.