We are pleased to announce the appointment of a 3D industry veteran, Roberto Schettler, as our newest board member.
Schettler was the co-CEO of Realtime Technology (RTT), the leading 3D software and services company for the automotive and aerospace sector. During that time, he built the company to nearly 1000 employees before it was eventually acquired by Dassault Systemes in 2014. He was also the CEO of the re-branded 3DExcite company where he continued establishing a new standard for CGI in several industry segments.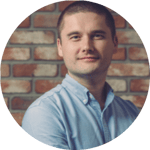 "I've come across many smart people in my career, but never somebody who understood Cylindo and our path forward like Roberto. We look forward to learning from him and collaborating on making sure that Cylindo continues to be the market leader in 3D visualization for commerce."
- Janus Jagd, CEO
With extensive industry experience spanning nearly two decades, Schettler brings valuable know-how to Cylindo during a period of rapid growth.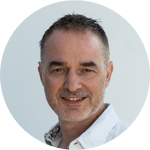 "Industrial 3D product visualization in marketing is a core enabler for comprehensive purchasing decision and thus enables complex product sales through the web. With Cylindo's platform approach, manufacturers, distributors, and resellers are able to quickly get access to everything required to embrace that part of the customer journey. I am thrilled to support the team in further making a huge impact in their industry."
- Roberto Schettler, Board Member
Cylindo continues to focus on expanding its visualization platform and empowering brands and retailers to create delightful user experiences across all channels.