We are pleased to announce that Jens Fursund has joined Cylindo as VP of Pipeline Engineering.
Fursund was one of the first employees at Unity and later worked at ILM and Imagination Technologies. Before joining Cylindo, he acted as the CTO of Pinscreen bringing AI-based digital humans to the masses.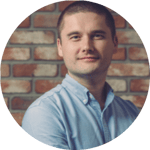 "Our ability to create quality content at scale is already unrivaled compared to anyone in the industry. But we're on a mission to 3dify all products in furniture e-commerce so we're doubling down on our efforts to automate the process even more through AI and machine learning - and bringing on Jens as our VP of Pipeline Engineering is a testament to that".
- Janus Jagd, CEO
With extensive experience, spanning more than 15 years in 3D graphics engineering and with 5 patents to his name, Fursund brings valuable know-how to Cylindo. Already the market leader in furniture for content creation, management, and distribution we are on the trajectory to yet again to more than double growth.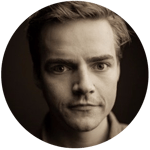 "Cylindo eats and breaths 3D, and is a market leader in providing a unifying platform for 3D product visualization. With the great team, strong leadership and exciting vision for automating and simplifying 3D visualization, deciding to join Cylindo was not difficult. I am super happy to be part of this amazing journey that Cylindo is on, and look forward to solving the challenges ahead".
- Jens Fursund, VP of Pipeline Engineering
With 3 quintillions unique, photorealistic configurations powered, we continue our journey with further automation of the content creation technology, constantly innovating to help clients deliver immersive 3D shopping experiences at scale.