Here is the monthly round-up of all important news and articles in the world of furniture e-commerce and technology.
FURNITURE TECH
App-less AR Offers a Tipping Point for Technology to Become Mainstream
For a long time, AR was struggling with low adoption rates. The recent debut of web-native augmented reality could prove to be a tipping point for the technology's adoption in home furnishings retail. "This is the biggest advance in AR since its birth. At this point, it should finally become widely adopted" - said Janus Jagd, founder and CEO of Cylindo. This technology advancement could have a significant impact on the furniture industry. With app-less AR consumers will no longer need to download a mobile app to visualize a piece of furniture in their home. This will result in reduced friction, reduced product returns, and increased conversion rates. Currently, most AR can only manipulate one object at a time. Tech companies believe the next step is to develop collaborative AR environments allowing users to manipulate virtual products in the same environment from separate devices.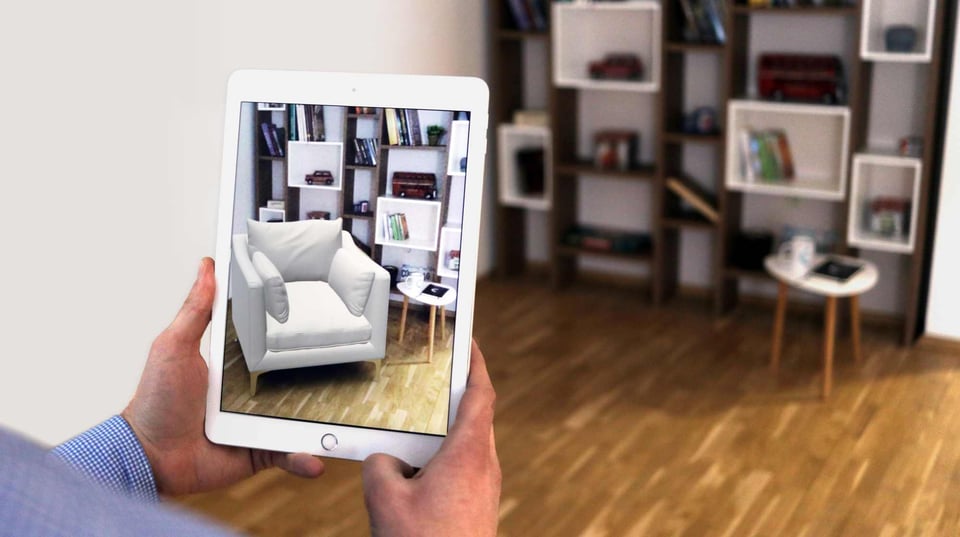 E-COMMERCE NEWS
How to Measure the Impact of 3D visualization and AR in E-commerce
Product returns are still one of the biggest concerns for retailers. While return rates for retail as a whole hover between 8 and 10%, around 20% of e-commerce purchases are being sent back. Most of the product returns are due to the gap in the online buying experience: the inability to scale, touch and interact with items before purchase. The advent of 3D product visualization and augmented reality may soon eliminate this purchase barrier, thanks to the technology that now lets shoppers view 3D products from multiple angles and to try items in their space in context virtually. When shoppers can examine products from multiple angles and visualize them in their own environments, they're less likely to discover unpleasant surprises when the items arrive. As a result, merchants who use 3D and AR e-commerce tools can gain significant cost savings in their reverse logistics operations.
CUSTOMER EXPERIENCE AND DIGITAL UPDATES
Consumers Want a Shared Cart Across Channels
We are entering the real-time retail era. Customers want to access to a single cart to shop across channels and be able to reach their cart via phone, computer, or even in-store. They want to "start anywhere and finish anywhere". According to BRP's Consumer Study, 56% of consumers indicated that they were more likely to shop at a retailer that allowed them to have a shared cart across channels instead of a retailer that does not offer this service. Yet only 7% of retailers currently provide this shared cart concept. Can retailers find a way to bridge this gap?
INFOGRAPHIC OF THE MONTH
Returns are the New Normal in E-commerce
Statista estimates that in the U.S. alone return deliveries will cost $550 billion by 2020, 75.2% more than four years prior. And it seems that returns are the new normal in e-commerce shopping - 41% buy variations of a product with the intent of returning, 42% have returned an online purchase in the last six months, and 89% have returned an online purchase in the last three years. Even though most of the returns are due to defective products or buyer's remorse, around 29% of the returns were due to misrepresentation of products. It will be interesting to see how will technology advancements in 3D product visualization and augmented reality impact return rates.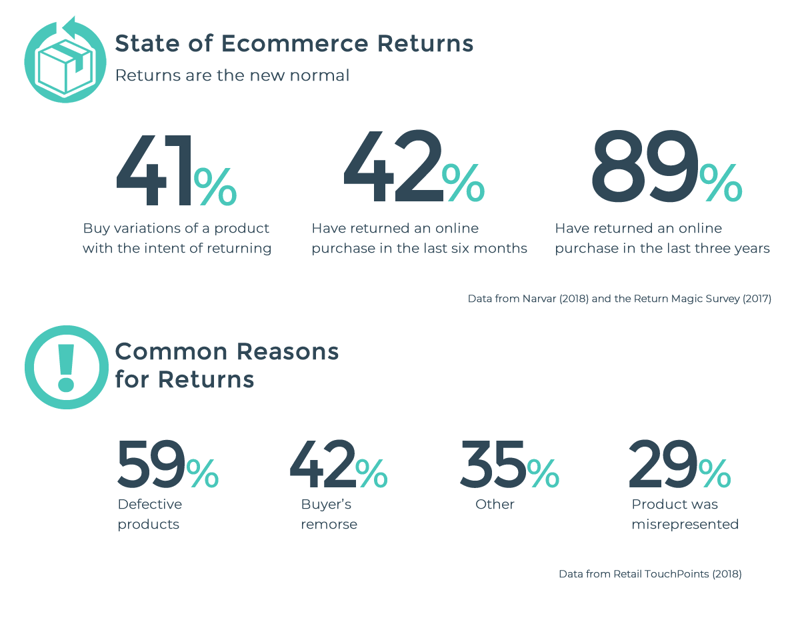 UPDATES FROM CYLINDO
HPM Spring 2019 Recap: 4 Trends Shaping the Future of B2B Furniture Industry
High Point Market is the largest furniture industry trade show in the world bringing more than 75.000 people to North Carolina twice a year.
During Market, the small town of High Point is overflowed (and not just by the heavy rain this year) by furniture brands, retailers, interior designers, architects, and others in the industry. Whether you are looking for new vendors, or you want to check the latest trends, High Point Market is the place to be for people from the furniture industry.
Our team attended this spring, and they met with 34 brand manufacturers, from SMBs to some of the biggest brand names in the industry. Here some of their favorite takeaways from the Market include:
Marketplaces are on brands' radar
Lifestyle shots are essential for furniture sales
B2B e-commerce is on the rise
AR has changed the way people shop for furniture