The incredible surge in home furnishings sales has opened great opportunities for furniture retailers — but it also made them aware that thriving in the new e-commerce landscape will require action.
The customer experience has changed quite a bit over the last few years, and as this experience has changed, so too has the technology required to facilitate it.
According to S&P Global, e-commerce retailers will likely bolster their digital and technology capabilities this year. The investments they make in 2022 will help them further capitalize on online sales as well as drive demand and efficiencies.
To help you set the groundwork for future growth, we created a blueprint for e-commerce success in 2022 and beyond.
As you dig deeper into the trends that are shaping furniture e-commerce now, we hope some of these viewpoints will help you foresee challenges, take advantage of upcoming opportunities, refine your strategy, and finally, step up your e-commerce game in 2022.
Furniture e-commerce landscape outlook
Looking back at 2021, we can definitely say that it was an eventful year in the furniture industry. The e-commerce boom, emerging tech, and unprecedented supply chain issues were just some of the recurring topics in the headlines all year round.
In 2021, retail e-commerce revenue from furniture and homeware sales amounted to 132.7 billion U.S. dollars and was projected to increase to over 208.2 billion U.S. dollars in 2025. Data from Statista shows that furniture and home furnishing sales accounted for 11.78% of total retail e-commerce sales in the United States.
The situation was similar in Europe, where according to the 2021 European E-commerce Report, many countries from the old continent witnessed double-digit year-over-year (YoY) growth in e-commerce furniture sales.
Moving forward, the website experience will be essential for furniture businesses' growth.
Unlike other industries, where the majority of searches are informational, almost two-thirds (62.3%) of searches for the furniture sector are transactional. In other words, most of the customers searching for furniture products online are ready to buy.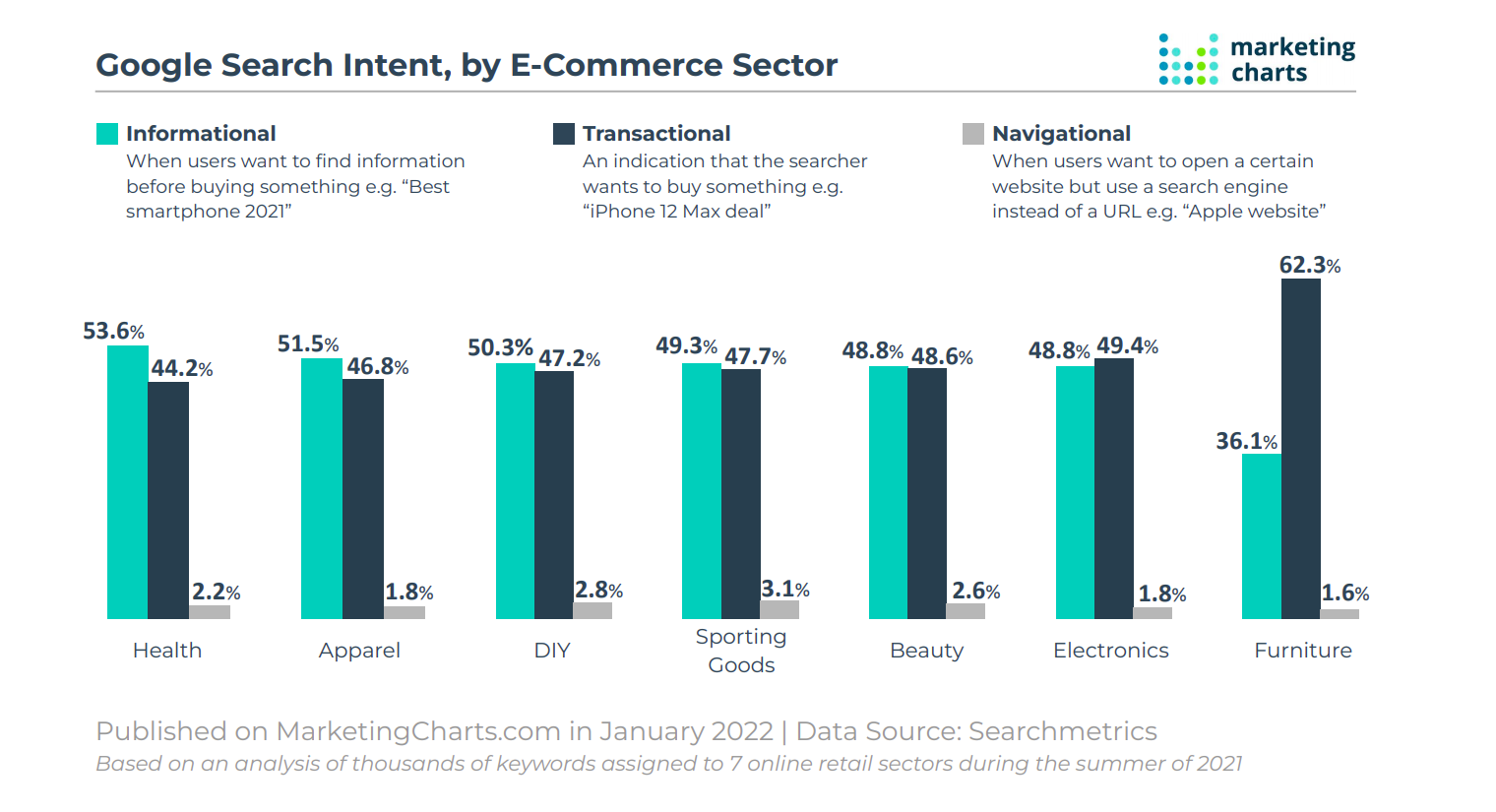 9 Trends for Furniture E-Commerce Success
To help you speed up the journey to an engaging and delightful furniture shopping experience, we have put together expert insights highlighting the most critical trends in the furniture e-commerce industry and segments worth investing resources on.
1. 3D Commerce
The increase in online shopping raised awareness of an important topic: furniture e-commerce merchandising. Furniture retailers realized how important product visuals are for online furniture sales.
Displaying your products more accurately on your website is the key to success, especially in the furniture industry. If you add a layer of interactivity on top of the high-quality visuals, you will empower customers to feel confident in making an online purchase. As a result, some of the leading furniture players have redefined the website experience using the power of 3D product visualization.
The number of retailers leveraging the power of 3D visualization has increased significantly, especially since the pandemic. The influx of digital twins of products in the digital space has opened a new chapter in the retail world: 3D commerce.
3D Commerce is the new way of shopping powered by the use of 3D product visualization, visual product configuration, and augmented reality to deliver an enhanced shopping experience.
Not only do consumers love interacting with 3D visuals, but retailers that incorporate them on their product pages will notice quantitative benefits. Furniture retailers witness up to a 60% lift in e-commerce sales after implementing 3D product visualization.
For augmented reality, results are even more mind-blowing. Data shows that a shopper who uses AR has a 112% higher conversion compared to someone who doesn't use AR. On top of this, AR users have two times higher average order value (AOV).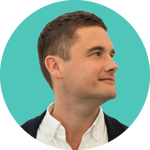 "The 2020s is the decade of 3D commerce. Having high-quality 3D visualization on your product detail page is table stakes nowadays. But 3D visualization goes way beyond that, and we'll see a large increase in the number of use cases where retailers and brands leverage 3D visualization to create a better customer experience and ultimately better conversions."

- Janus Jagd, co-Founder of Cylindo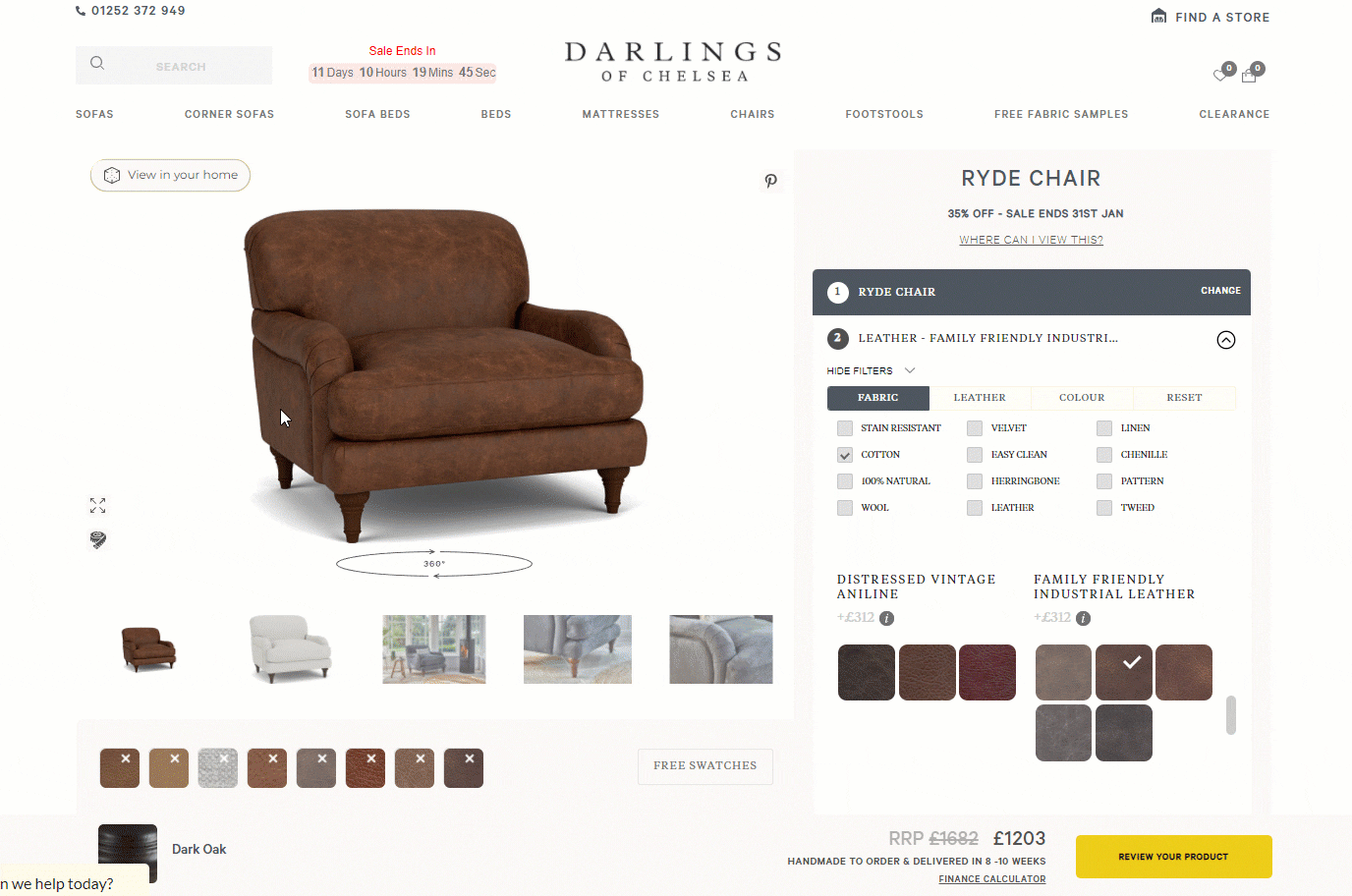 2. Visual search
The modern customer journey has evolved in the past couple of years. Customers now search using their laptops and also on their mobile devices while on the go or second-screening from the couch. As a result, new ways of search have become increasingly popular, especially visual and voice search.
Visual search is the use of artificial intelligence (AI) that enables shoppers to upload an image to a retailer's website and locate visually similar products. According to Invespcro, more than 36% of online shoppers have used visual search, and more than half of them claim visual information is more useful to them than text.
Furniture is an incredibly visual industry. Customers make decisions based on design, style, color, and fabrics. It's no surprise that furniture is the second most popular category (right behind apparel) where customers use visual search. Data shows that 85% of customers use visual search to find furniture they like.
According to the "State of eCommerce Discovery" report from Syte, shoppers who engage with visual search tools convert 841% more than shoppers who don't use the tools, and they spend on average 6.7 times more per session, bringing in 451% higher average revenue per user than non-users.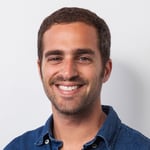 "2022 will be the year of inspiration-led shopping. As social media platforms like Instagram and TikTok continue to win over consumers and add new shoppable features, brands and retailers can keep up and earn shoppers' attention by replicating and improving upon these highly visual, inspirational experiences on their e-commerce sites. Tools like visual search, hyper-personalized product recommendations, and smart visual merchandising will become table stakes."

- Ido Segev, VP Partnerships & Business Development at Syte
3. Recommerce
One of the biggest challenges for furniture businesses is e-commerce returns. According to CBRE, the average e-commerce return rate is 30%. Unlike other industries where bracketing (buying multiple sizes of the same item) is a normal way of online shopping, product returns are a real headache for furniture retailers.
At the same time, reducing furniture waste is becoming a growing concern. Americans generate over 12 million tons of furniture waste (sofas, mattresses, chairs, tables, etc.) every year, according to 2018 Environmental Protection Agency data. Over 80% of it ends up in landfills.
The good news is the rise of recommerce will provide a dual solution — it will help retailers manage bulky returns while keeping furniture items out of landfills.
But what is recommerce?
Recommerce or reverse commerce is the selling of used or previously owned products through marketplaces using the technology and logistics solutions designed to support these processes.
Research from FloorFound reveals that more than 90% of Americans have purchased a resale item online, and 77% of respondents planned to purchase returned or slightly-used furniture in the next year or two.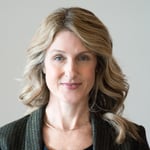 "New research shows that 80% of shoppers expect retailers to deliver more sustainable options, so it's no surprise that resale is one of the biggest retail trends in 2022.
Recommerce, or circular commerce, helps retailers extend the life cycle of their products and deliver more value to customers while saving the environment at the same time."

- Lisa Roberts, Chief Marketing and Product Officer at FloorFound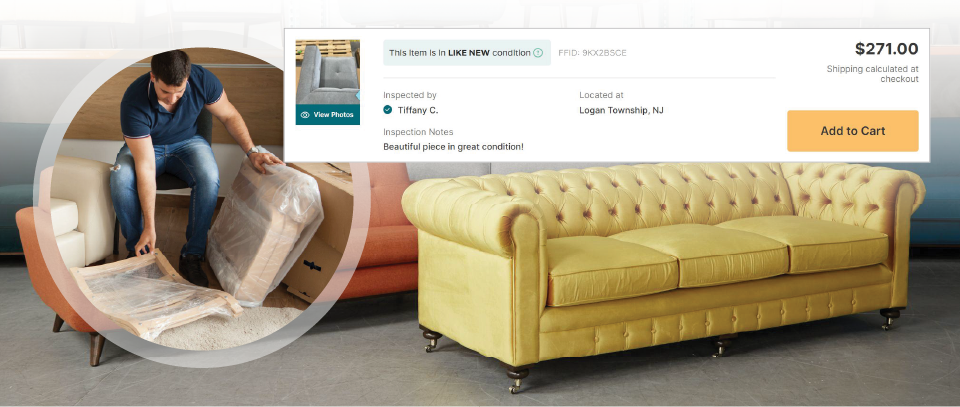 4. Seamless checkout experience
Many furniture businesses put a lot of time and effort into the look and feel of their e-commerce stores to attract new customers and improve the overall buyer's journey. However, they often tend to overlook the importance of the checkout experience.
According to Dynamic Yield, the cart abandonment rate for furniture is 69.79%. In other words, more than two-thirds of customers don't finish the checkout process. This should be a red flag for furniture retailers.
Looking at the most common causes for cart abandonment, five out of the top ten reasons are related to the checkout process, as stated in research from Baymard.
The question is, what can furniture retailers do to create a seamless checkout experience?
Find out what the leading players in the space are doing right. The best checkouts have a clear flow and are designed to be seamless and frictionless for the user.
By optimizing the checkout experience to deliver a straightforward and transparent process, retailers can increase their conversions and capitalize on what could otherwise be lost sales.
5. SMS Marketing
As consumers embrace online shopping, they're relying on their phones at every step of the buying journey. However, they are overwhelmed by social media ads.
This begs the question: How can retailers prevent ad fatigue?
Enter SMS marketing.
SMS marketing is the use of text messages to share information on deals, offers, and important updates to customers directly to their mobile devices. Unlike other channels where regulations are blurry, SMS requires consent and makes it easy to opt out, so customers feel in control of which brands can reach them.
The best part is: customers love text messages. Data from Attentive shows 91% of consumers are interested in signing up for texts. In other words, SMS marketing offers retailers a massive chance to capture consumers' attention and e-commerce revenue.
The desire for more personalized communication in a mobile-first world made SMS marketing a powerful tool to engage and convert customers. And research shows it works. According to Attentive, businesses that use text messaging see average click-through rates of 30% and have driven 20.5% of their total online revenue through SMS.
Over the last few years, text has become a valuable differentiator for furniture retailers. It's time to jump on the bandwagon and leverage the power of this channel to connect with customers in a personalized and measurable way.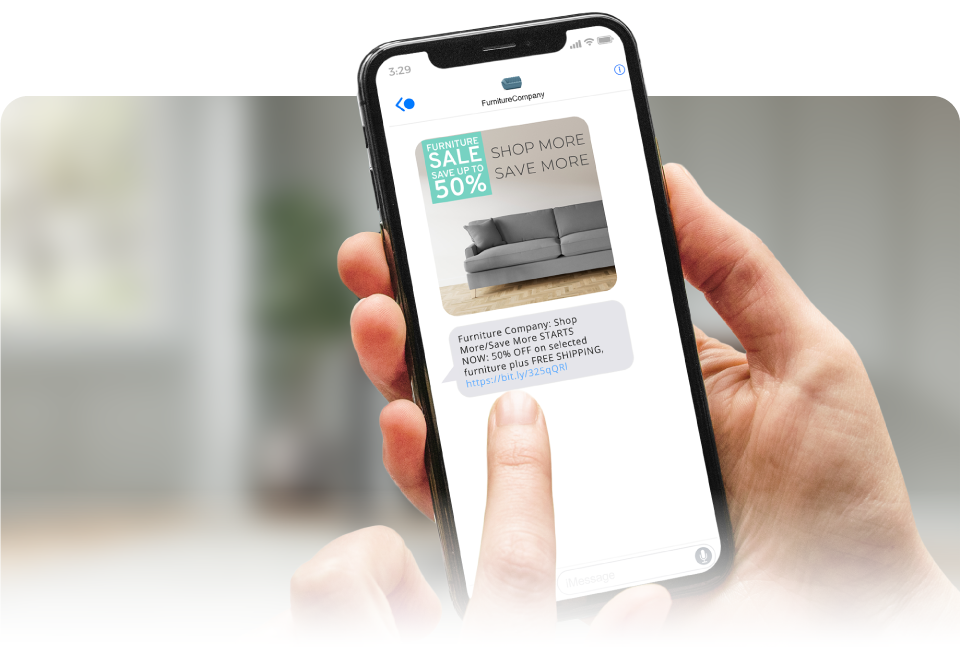 6. Buy now, pay later
As online shopping surged during the pandemic, a new phenomenon gained popularity. Customers used the opportunity to buy products and pay over time.
Buy now, pay later (BNPL) is a type of short-term financing that allows consumers to make purchases and pay for them at a future date, often interest-free, according to a definition by Investopedia.
It is a simple concept: instead of paying a retailer at the moment of purchase, the BNPL provider pays the retailer, and the customer repays the provider over a few weeks or months. Unlike a personal loan or a credit card, using BNPL doesn't require a high credit score. Customers can get approval within seconds at checkout.
Customers find the BNPL concept as a convenient way of spreading out the cost of their shopping. According to Affirm, more than one in two (56%) U.S. consumers are interested in using a pay-over-time solution in 2022. But here's where it gets interesting: Nearly half (49%) of consumers won't complete a purchase if a retailer does not offer a pay-over-time option at checkout.
In December, total U.S. monthly users of BNPL providers hit an all-time high of 8.42 million, according to Bank of America. However, there is still plenty of room for growth since BNPL represents about 2% of global e-commerce sales and roughly 3% of U.S. online shopping.
7. Search optimization
Bringing customers to your website is a job half done. You have to pave the way toward the add to cart button. To do that, you need a well-optimized site search.
An e-commerce site search solution is a search engine solution you can integrate into your online store to help customers find the products they are looking for by matching keywords.
While many retailers have come a long way in improving the online shopping experience, there's still a lot that needs to be done for a frictionless site search. According to Baymard, 61% of sites require their users to search by the exact same product type jargon the site uses. What's more, 46% of sites don't support thematic search queries such as "spring jacket" or "office chair."
To help customers find what they're looking for, you have to guide them through the shopping experience. Thanks to advances in AI, businesses can have a search that is intelligent and curates shopping experience to cater to unique shopper needs.
Features such as predictive query suggestions, autosuggest merchandising, and automated spelling correction can bring your customers one step closer to making a purchase.
As reported by Unbxd, customers who search for products on the website are 2-3 times more likely to end up buying the products.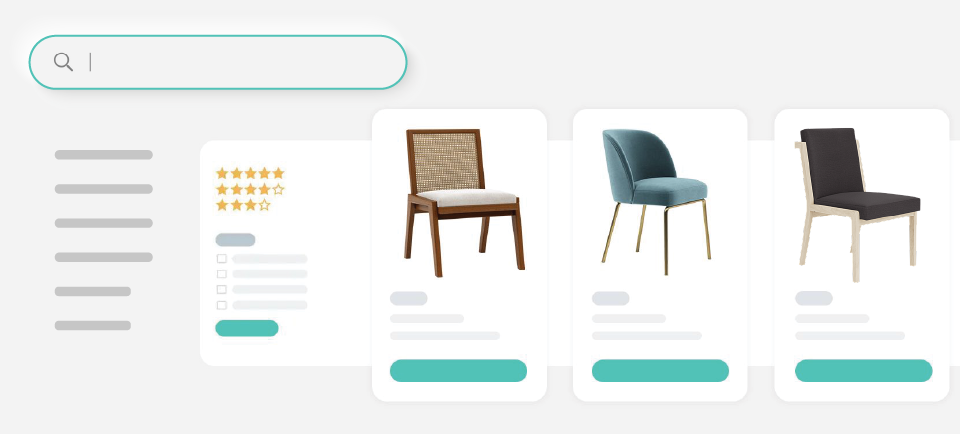 8. User-generated content
There's fierce competition brewing in the e-commerce space. To get customers' attention and to connect, you have to be authentic. It's been proven time and time again that customers are craving authenticity. As a result, user-generated content has become one of the most compelling forms of content.
User-generated content (UGC) is any form of original content created by customers and published on social media or other channels. There are many different UGC forms, including images, videos, product reviews, testimonials, and every other content that promotes your brand.
Incorporating UGC as part of the marketing strategy has proven to be game-changing for retailers. The reason? It instills a sense of trust in customers. As reported by PRWeek, 86% of consumers seek out authentic user-generated content before deciding to buy a product they've not personally tried before.
There's no doubt that user-generated content is modern-day word-of-mouth marketing, and it increases purchase confidence. However, retailers often overlook the potential it holds.
UGC can be used across all stages of the buyer's journey to boost engagement and increase conversion. Furniture retailers can use UGC on social media, email, product pages, checkout pages, and many other channels.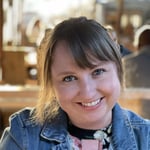 "User-generated content offers the most scalable way for furniture brands to showcase products authentically. User-generated content doesn't just help other shoppers envision an item in their home — it plays a vital role in creating social proof around a brand's products. Showcasing that content at critical conversion points along the buyer journey will be necessary for furniture brands looking to resonate with customers and build loyalty in 2022."

- Haley Fraser, Senior Content Marketing Manager at Pixlee TurnTo
9. Last-mile digital transformation
Saying the pandemic has brought enormous challenges to the global supply chain would be an understatement. COVID-19 completely capsized logistics and last-mile delivery.
As reported by Fortune, about 75% of U.S. companies reported disruptions in their supply chains due to the pandemic. The global supply chain was not prepared for the huge spike in demand for goods, in parallel with factory closures abroad and clogged ports around the world. The supply chain havoc was worsened due to a domestic labor shortage, especially truck drivers. Because of this, customers had to wait seven months or more for furniture.
The pandemic was a reality check for many retailers — it forced companies to put logistics and delivery at the top of their priority lists.
According to Bringg, 98% of respondents reported having pain points when it came to delivering on time. If we zoom in, we can see that 36% indicated their biggest pain point was real-time order visibility/tracking.
The explosive growth of e-commerce since the start of the pandemic has brought another challenge for businesses — high customer expectations for a seamless end-to-end shopping experience. According to Baymard, slow delivery is one of the top three reasons for cart abandonment.
Aware of the importance of fulfillment, retailers are ramping up their investments in automation solutions to improve last-mile carrier management, dispatching and routing, real-time visibility, planning warehouse and fulfillment center logistics, driver communication, and smooth omnichannel expansion, including offering buy online, pick up in-store (BOPIS) and curbside pickup options.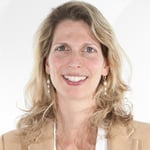 "Brands that get closer to their customers through local, fast delivery services and can offer complete visibility over the fulfillment process will have a competitive advantage in 2022.

To get there, you'll need to rethink resource availability and find ways to scale up fast, local delivery while providing real-time visibility and exceptional customer experiences across delivery and in-store pickup."

- Daniela Perlmutter, SVP Marketing at Bringg
What's next?
As businesses gear up for yet another year of potential furniture e-commerce success, we found one thing to be sure: furniture retailers that invest in technology will set the foundation for future growth.
Ready to find out best practices from furniture players such as Jerome's, Darlings of Chelsea, Joybird, and Mitchell Gold + Bob Williams?
Download our blueprint for e-commerce success in 2022 and beyond to find out how you can move the needle for your furniture business.